Les Revoltes du Bounty 1935 Multi BluRay 1080p HDlight X264 AAC-mHDgz
×
N'hésitez surtout pas à laisser un commentaire pour remercier l'uploader du torrent !
Les révoltés du Bounty



Origine : United States of America
Réalisateur : Frank Lloyd
Acteurs : Charles Laughton, Clark Gable, Franchot Tone, Herbert Mundin, Eddie Quillan, Dudley Digges, Donald Crisp, Henry Stephenson, Francis Lister, Spring Byington, Movita, Mamo Clark, Wallis Clark, Pat Flaherty, Byron Russell, Percy Waram, David Torrence, John Harrington, Douglas Walton, Ian Wolfe, DeWitt Jennings, Ivan F. Simpson, Vernon Downing, Marion Clayton Anderson, Stanley Fields, Crauford Kent, Alec Craig, Charles Irwin, Dick Winslow, Robert Adair, Harry Allen, Lionel Belmore, Derek Blomfield, James Cagney, Harry Cording, Ray Corrigan, Charles Dunbar, Edgar Edwards, Fred Graham, Dick Haymes, Stubby Kruger, David Niven, Gil Perkins, Jack Sterling, Harold Entwistle, Sig Frohlich, Mary Gordon, Jon Hall, Satini Pualoa, Winter Hall, Lilyan Irene, Vivien Oakland, Tiny Jones, Hal Le Sueur, Robert Livingston, Doris Lloyd, King Mojave, John Power, William Stack, Will Stanton, David Thursby, Eric Wilton
Genre : Aventure, Drame, Histoire
Durée : 2h 7min
Date de sortie : 08 Novembre 1935
Titre original : Mutiny on the Bounty
Critiques Spectateurs :
3.5
Plus d'information sur themoviedb : http://www.themoviedb.org/movie/12311


En 1797, le HMS Bounty quitte l'Angleterre sous le commandement du capitaine Bligh à destination de Tahiti via le Cap Horn. Le capitaine Bligh qui ne connaît que la loi de la peur, affame ses hommes et les maltraite. Le lieutenant Fletcher Christian va s'apposer à lui et organiser une mutinerie.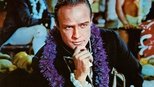 Qualité : HDLight 1080p
Format : MKV
Langue :

True French,

Anglais
Sous-titre :

True French,

Anglais
Codec vidéo : x264 à 1717kbps
Codec audio : AAC à 160kbps

Version en N&B


Tailles des fichiers : 1 x 1890 Mo
Taille totale : 1890 Mo

Ajouter/Voir les commentaires